Check out the content and feature updates in the KnowBe4 platform for the month of July!
KNOWBE4 FEATURE UPDATES
Localized Learner Experience
We are excited to announce the availability of KnowBe4's new localized training interface option for your users!
Currently available in 15 local languages , your users now can choose the language they're most comfortable with for their entire training interface, helping deliver a more immersive training experience.
This localization enables your users to experience training in their native language as well as participate in the gamification feature where they can earn badges and compete with others in the organization on the leaderboard, also in their language of choice.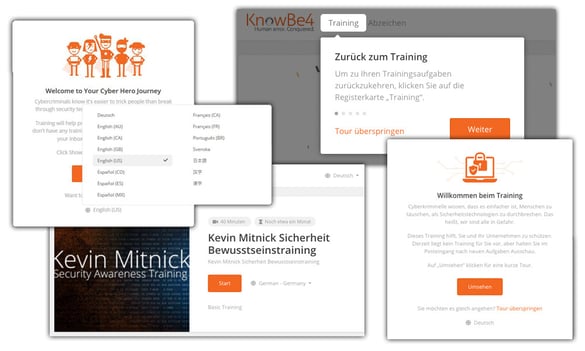 This new feature is available across all subscription levels .
Learn more on how you can take advantage of this cool new feature when implementing your security awareness training program within your organization!
Don't like to click on redirected URLs? Cut & paste this link into your browser:
https://info.knowbe4.com/kmsat-request-a-demo
More Content and Feature Updates here: